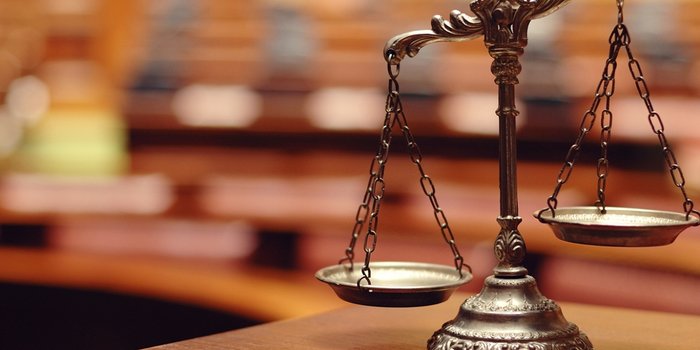 There are three broad pillars of Indian democracy: the legislatures who make laws, the executives who enforce laws and the judiciary that interprets laws. The laws regulate a several activities like criminal offense, civil cases, taxation, trade, social welfare, education and labor rights.
Even when laws allow citizens in a many ways, a significant fraction of the population is completely ignorant of their rights and privileges. As a result, common people are afraid of going to police and rarely go to court to seek justice. People continue to live under fear of unknown laws and a corrupt police.
Our Vision: To promote an inclusive legal system to make sure fair and meaningful justice to the marginalized and disadvantaged sector.
Our Mission: To legally allow the marginalized and excluded groups of the society by providing effective legal representation, legal literacy and awareness and bridging the gap between the legally available benefits and the entitled beneficiaries.​
A several attempts made to bring the knowledge of law to the common people. The Government of India took active efforts to present all laws along with their amendments at indiacode.nic.in and all court judgments at judis.nic.in. Similar efforts taken up by other privately owned websites.
So we need a platform to discuss and find solution related to above problems. For this we have started a campaign to find Gem of Lawyers/Law Firm to join with us, who really cares for our Mission and Vision. And we have created a Legal Group and categories to reach the world. Created a discussion forum to allow members and lawyers of this group to communicate in a structured, bulletin-board style fashion. Loyalty Club members become aware of Law and get free advice. Moreover they can pay with Paazy Tokens to hire law professionals.
When faced with a legal question, many people don't know where to start. Evaluating and choosing a lawyer for your needs and becoming educated about legal issues could be a daunting task. It's not easy to find the facts you need to make an informed decision, and the stakes – both personal and financial – are very high.
Paazy Club can help. This FREE Service from Paazy Business designed specifically for people and small business, providing: 
Accurate and reliable profiles of lawyers and firms worldwide.
An information to help users better understand the law, make more informed personal legal choices and find high quality legal representation.
Helpful tips on selecting an attorney, preparing to meet with an attorney and working with an attorney.
An interactive discussion community of people and lawyers covering hundreds of legal topics.
Consumer friendly explanations of major areas of law, articles on current legal topics, links to legal resources on the web, a glossary of legal terms, and more.
Professional Help From Our Network of LAWYERS
Paazy Club is part of the Paazy Business, helping connect people to lawyers.
FREE, PERSONALIZED ANSWERS FROM EXPERT LAWYERS
Lawyers from our extensive network ready to answer your question.
HELP FOR ALMOST ANY LEGAL ISSUE
Our legal experts offer you insight and guidance on thousands of legal issues.